...
...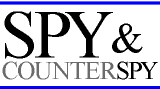 How to use one-time pads
for secret communications...
Copyright ©1998 Lee Adams. All rights reserved. Updated October 11th, 1998
There is only one cipher system that cannot be cracked by the FBI or NSA – or by anyone else for that matter. That system is the one-time pad.
A message encrypted using a one-time pad cannot be broken because the encryption key is a random number and because the key is used only once.
A proven system. Intelligence agencies routinely use many different kinds of encryption systems – ranging from mechanical devices to invisible inks to computer software – but for mission critical messages that must be 100% secure they always use a one-time pad.
At the height of the cold war during the fifties and sixties, Soviet spies in the USA used one-time pads to communicate with their controllers, usually located inside Russian embassies and consulates. Not a single message was cracked by the FBI or NSA. And none of those messages ever will be cracked.
Used by the best. The one-time pad system is still being used today by intelligence agencies like Britain's MI.6, Germany's BND, France's DGSE, Russia's MBRF, and China's Cheng Pao K'o.
One-time pads are also being used by resistance groups like Northern Ireland's IRA, France's Action Direct, Uruguay's Tupamaros, Algeria's GIA, Lebanon's Hezbollah, Peru's Shining Path, and Argentina's Monteneros.
Inside this article. This article provides practical information that you can use to set up your own one-time pad encryption system. The article describes subtle refinements that you won't find in other books or articles. Our information comes direct from people with hands-on experience. Our two sources are an ex-MI.6 intelligence officer and a former member of Peru's Shining Path guerrillas. (Return to our home page and click on About Us for more on this.)
After studying this article you will have all the knowledge you need to set up a 100% secure system of communication that cannot be cracked by the FBI, BATF, DEA, NSA, or any other organization.
If you're playing by Big Boys' Rules, the one-time pad will keep you out of the internment camps.
BACKGROUND – Cryptography as a science was originally developed by the Arabs. The year 1412 saw the publication of Subh al-a 'sha, a 14-volume encyclopedia written by Shihab al-Din al-Qalqashandi. The text described transposition and substitution ciphers. The Arabs were light-years ahead of the Europeans because their mathematics were more advanced – and cryptography relies heavily on math. While the Europeans were still struggling with Roman Numerals, the Arabs had already discovered the principle of zero.
The word cipher is derived from the Arab word al cifr, literally meaning nothing or zero.
The one-time pad system itself was perfected in 1917 during the first world war. Random keys were written on sheets of paper that were glued together to form a pad. Each key was used only once – hence the name, one-time pad.
---